Get it while it's hot   
Whenever we have acquired an aircraft for teardown, we soon enough receive all kinds of enquiries regarding available parts from our clients. 
These first requests usually concern the most popular parts; the hot items. These are parts like avionics, air conditioning, pressurization parts, water and waste items, and aerostructure parts like inlet cowls and radomes, which all sell like hotcakes (hence the name). They are followed by requests for other high-value items like APUs, black boxes, navigation equipment, and landing gears.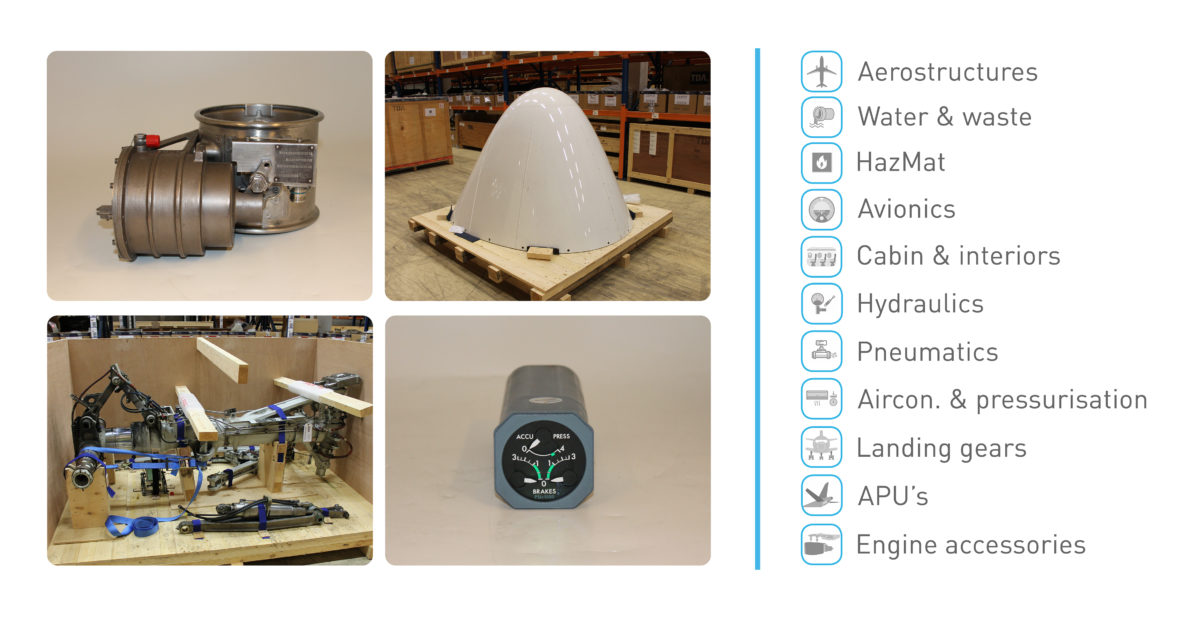 Waste not, want not 
As you can imagine, the hot items and high-value parts are quite popular, considering the high demand. However, did you know there are many more items available that may not be as hot, but definitely as useful?
Think of parts like panels and fairings, interior items like seats and galleys, several kinds of doors such as passenger doors and cargo doors, and cockpit windows and flight controls. 
TDA recognizes the value of each piece, including the less popular ones, and we always find our clients exactly what they need for the best price possible. Having a large stock of (serviceable) parts means we have a lot to offer with quick turnaround time.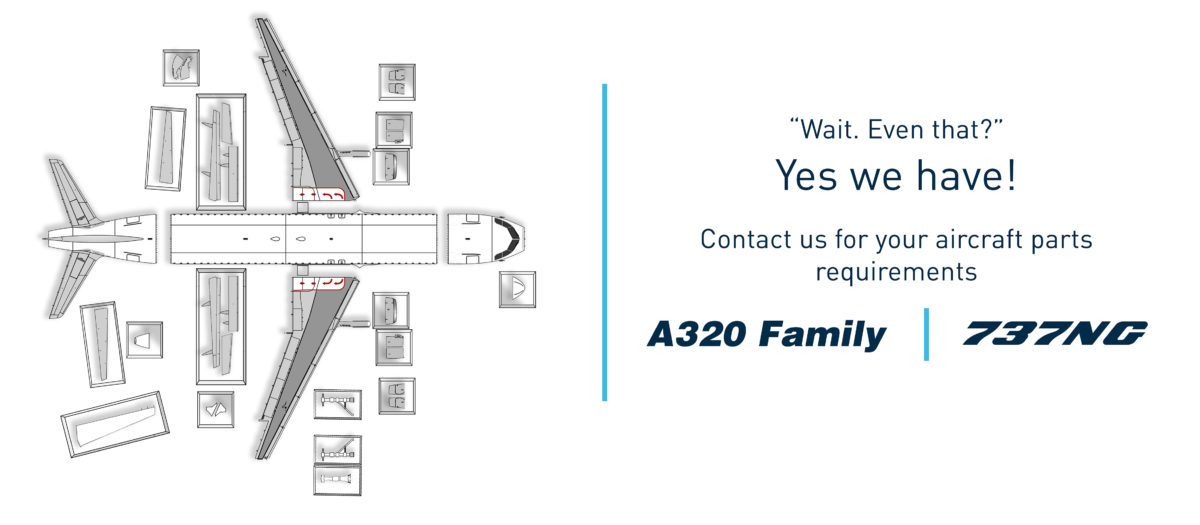 Feel free to enquire 
We offer our clients a wide range of high-quality rotables that we harvest from our teardown projects, making us a reliable source of fully documented aircraft parts for airlines, MROs, OEMs and other part suppliers. Our sales team is always happy to help look for the items you need, making them available to you within a reasonable timespan. If you have any questions regarding available items, please contact our team at sales@tda.aero